Message From the the CEO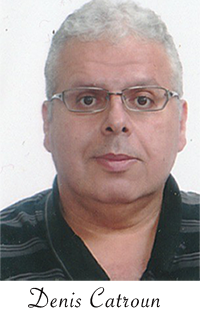 When I was 5 years old, I wanted to be in Japan. Why? I do not know. I could not even point Japan on a map but there was this intense desire to be in Japan. When I told my parents, they laughed really hard and told me to not be silly. Actually, my father had the same reaction when I told him I wanted to be a spy. I was 9 years old.
Today, I am not a spy. I gave up that dream a long time ago. I do watch spy movies but I am not a spy. I do however live in Japan.
Japan is a land of mystery, paradox, opportunities, harmony, beauty. Japan is a wonder of technology and animation, food and drinks. Japan is amazing.
I was fortunate to visit and live in several countries around the world and nowhere have I felt as comfortable as Japan.
I have decided to make this business my lifetime achievement. Just like an athlete who practises daily to make the Olympics, my entire career has been an exercise to reach this ultimate path.
IHS, International Hospitality Solutions, inc. is a training and consulting company offering services to the Tourism industry. We have a wide variety of services and courses. We have set up a partnership with the American Hotel and Lodging Association and we are ready to offer training for one of the most important important events in the world. The Olympics.

Go for the gold Japan!